Your journey toWellness begins here.
Wellness Awaits You.
At The Lalama Chiropractic Clinic, our goal is to make each client's visit as comfortable as possible.
Alternative MedicineMassotherapy
Massage is generally considered part of complementary and alternative medicine. It's increasingly being offered along with standard treatment for a wide range of medical conditions and situations.
Natural HealingNaturopathy
Naturopathic medicine is based on the belief that the human body has an innate healing ability. Naturopathic doctors (NDs) teach their patients to use diet, exercise, lifestyle changes and cutting edge natural therapies to enhance their bodies' ability to ward off and combat disease.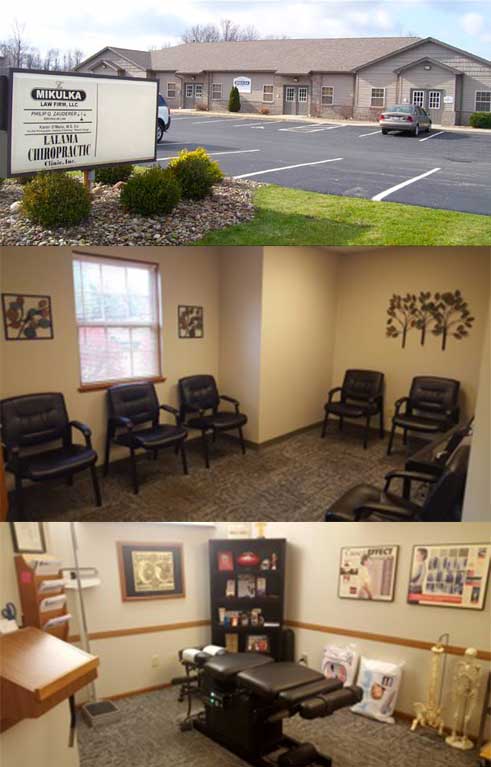 Welcome to
Lalama Chiropractic Clinic
The Purpose Of Our Clinic is to support as many people as possible in their quest for health and to educate them about Chiropractic so they may in turn educate others. Our vision is to make patients as comfortable as possible during their visits. We understand what you're going through and want to help with your aches and pains and ultimately live a better lifestyle that is pain free.
Chiropractic is drug-free. Chiropractic is safe and natural. Chiropractic is backed by research. And chiropractors enjoy one of the highest levels of patient satisfaction in health care!
Monday
9:00am - 6:00pm
Tuesday
11:00am - 6:00pm
Wednesday
9:00am - 6:00pm
Thursday
11:00am - 6:00pm
Friday
Closed
Saturday & Sunday
closed
We can help you
FIND LASTING RELIEF!
WE TREAT ALL OF THE FOLLOWING SYMPTOMS & MORE:
Back Pain
Neck Pain
Headaches
Sciatica
Rehabilitation
Auto-Accident
Pregnancy
Work Injury
Numbness
Extremity Pain
Personal Injury
Whiplash
Carpal Tunnel
TMJ
Plantar Fasciitis
Migraines
Arthritis
Joint Pain
Sleeplessness
Vertigo
Sinus & Allergies
Digestive Complaints
Heartburn
Sports Injuries
Restlessness
Colic / Spitting up in Babies
GERD
Fibromyalgia
Constipation
Inflammation
Chronic Back Pain
Spinal Condition
Improve Overall Health
Wellness
Preventative Care
AND MORE!
Chiropractic Care
AND YOUR HEALTH
Many patients often wonder how chiropractic care works to begin with. This brief overview may help you understand how chiropractors can help you find relief. Chiropractic care is the practice of using spinal alignment to alleviate a wide variety of physical ailments, including muscle strain, neck pain, chronic back pain, and more.
This is accomplished by adjusting the position of the spinal column to its proper shape, providing a non-invasive solution for pain relief.
Many people dismiss chiropractic as being something only for back pain, but chiropractic treatment can be used to treat a wide variety of physical issues, such as migraines and headaches, chronic pain, carpal tunnel, and much more.